If you have been following Prada's latest Spring 2018 drops closely, you know that the designer label has been finding incredible fashion inspiration in comic books. Now, more scenes from the Prada Real Life Comix women's campaign have been revealed, and the graphic design element is surely there – with a feminine connection.
"The Prada Womenswear Spring/Summer 2018 collection presents a new vision of femininity, and feminism, framed by the work of female graphic artists," the brand shared about their campaign, using the tagline "women, by women."  "The work of Brigid Elva, Joëlle Jones, Stellar Leuna, Giuliana Maldini, Natsume Ono, Emma Ríos, Trina Robbins, Fiona Staples and archive of Tarpé Mills, creator of the first female action hero, appear on clothing designs and as striking backdrops. In turn, they are framed again – by the eye and hand of another woman, Miuccia Prada."
Not only are these designs pieces we can't wait to fill our closets with, but they are garments that tell the powerful stories of women we want to hear about.
"Their function is dual: underscoring the designs of the clothes, and the seasonal identity and attitude of the Prada Womenswear Spring/Summer 2018 collection, these graphic devices also lend each image an allegorical bent," the brand added. "Like the women they depict, these images are not passive but forceful, powerful; their impact is felt and their voices heard. Interrupting the models passage in the foreground, these two-dimensional graphics – faces, places, action frozen in time – become part of a three-dimensional reality, emblemizing the conversation between real and make-believe at the heart of modern times."
These are the clothes some of our favorite storybook protagonists and superheroes would wear – which is exactly what the brand wanted to get across.
"Like a graphic novel come to life – these images present their own self-contained storylines, of interactions, intersections, interrelations," the label shared. "Each one is a horizon to be explored. Inside, Prada's diverse cast of models are transformed into avatars of dynamism, authors of their own destiny, heroines of their own stories, for us to discover."
You can find these pieces and more at Prada boutiques and in stores now.
To see more images from the Prada Real Life Comix campaign, be sure to swipe through the gallery below.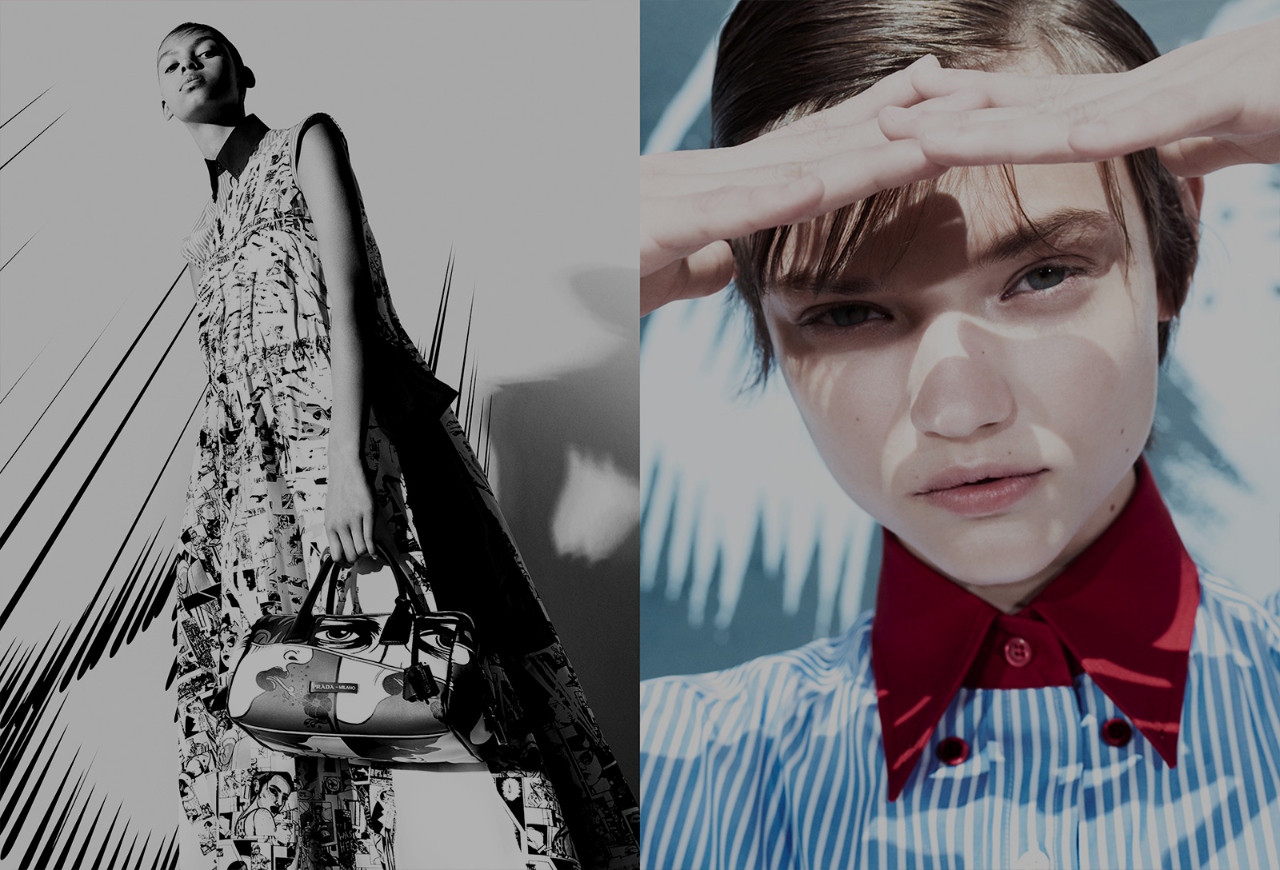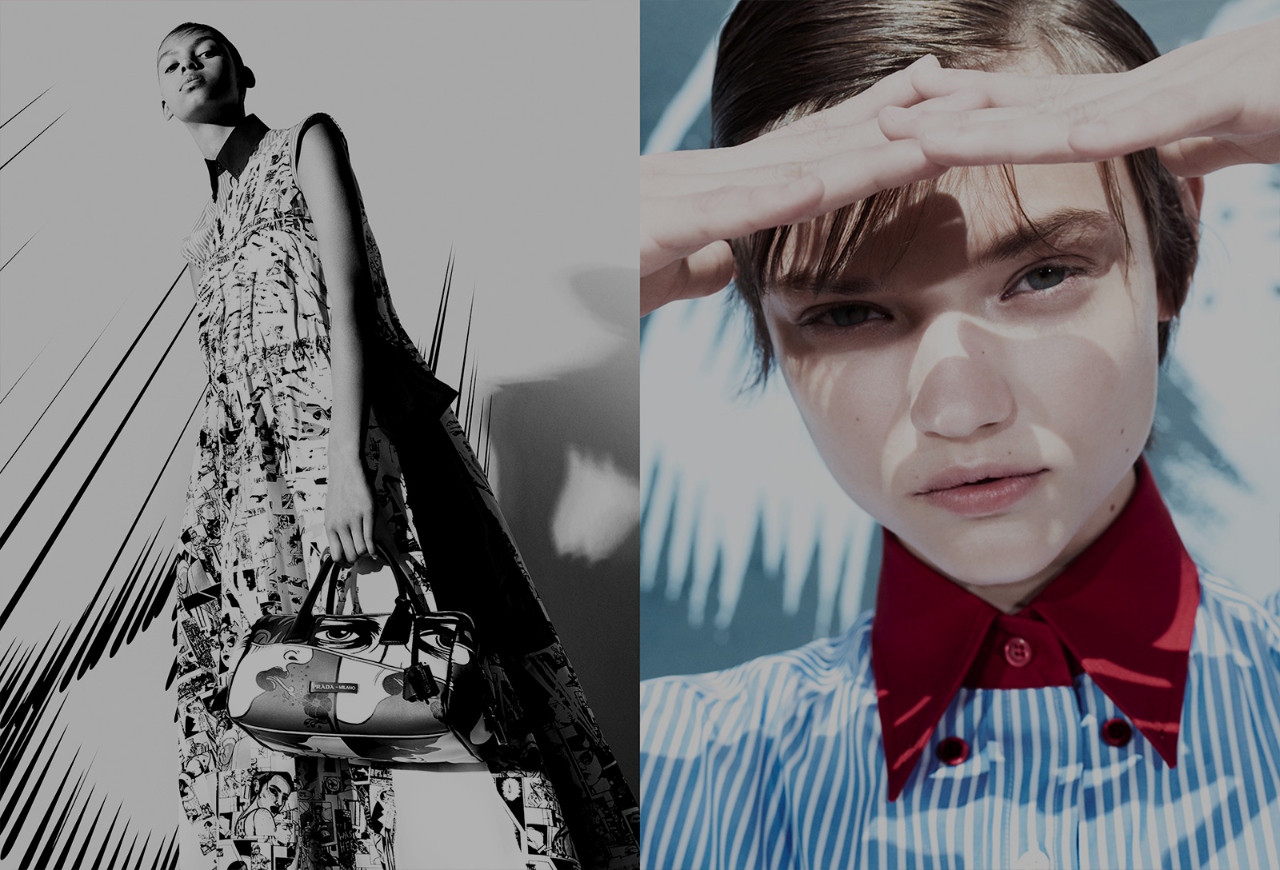 To view more from the Prada Spring/Summer 2018 campaign, press play on the video below.
More from the brand.
More designers' Spring 2018 launches.
Prada Real Life Comix Photography by Willy Vanderperre
Models: Lexi Boling, Xie Chaoyu, Gisèle Fox, Kris Grikaite, Pasha Harulia, Imari Karanja, Line Kjaergaard, Loane Normand, Fran Summers, Alyssa Traoré, Silke Van Daal, and Anok Yai
—

Richard Editorial Staff