The Prada Pre-Fall 2018 campaign is here, and it is an absolute dream. No, we mean this quite literally: the designer brand's latest photo spread features a kaleidoscope of colors that give off a beautifully-warped spin on reality. The brand itself actually calls this collection's campaign idea, "a fantasy factory, a dream-like industrial panorama – a window into a different incarnation of the Prada woman," and it brilliantly shows off the latest handbags and clothing for the season.
"This facet of 365 exploring the Prada Pre-Fall 2018 womenswear collection envisages a hybrid of the functional and the feminine, models posed with classicism against unexpected, utilitarian backdrops, to create an arresting contemporary contrast," Prada shared on its website. "Captured by Willy Vanderperre in the fictitious factory set of the 'Prada Warehouse', these images play with the notion of the 'manufactured' – the created and the creative; the imagined and the imaginary; to make and to make-believe."
Vibrant hues and retro styling define the latest crop of sunglasses, colorful and graphic print purses, logo totes, bucket hats, and colorful separates.
"This striking, heightened scenario, bathed in surreal, cinematic Technicolor – another expression of fantasy – is an interplay on the visual vocabulary of invention and reinvention. In these stills, the reality is found in the personas of the trio of models – Kris Grikaite, Fran Summers and Anok Yai – who people these shots and whose distinct personalities shine through the images," the brand added. "In the background, crates and boxes bear emblems drawn from the Prada universe – hallmarks, markers and talismans, indicating their point of origin. They, like these clothes, express the indelible and immediately-recognizable identity of Prada."
We can't wait to see more from this collection.
Click through the gallery below to see stunning photos from the Prada Pre-Fall 2018 campaign.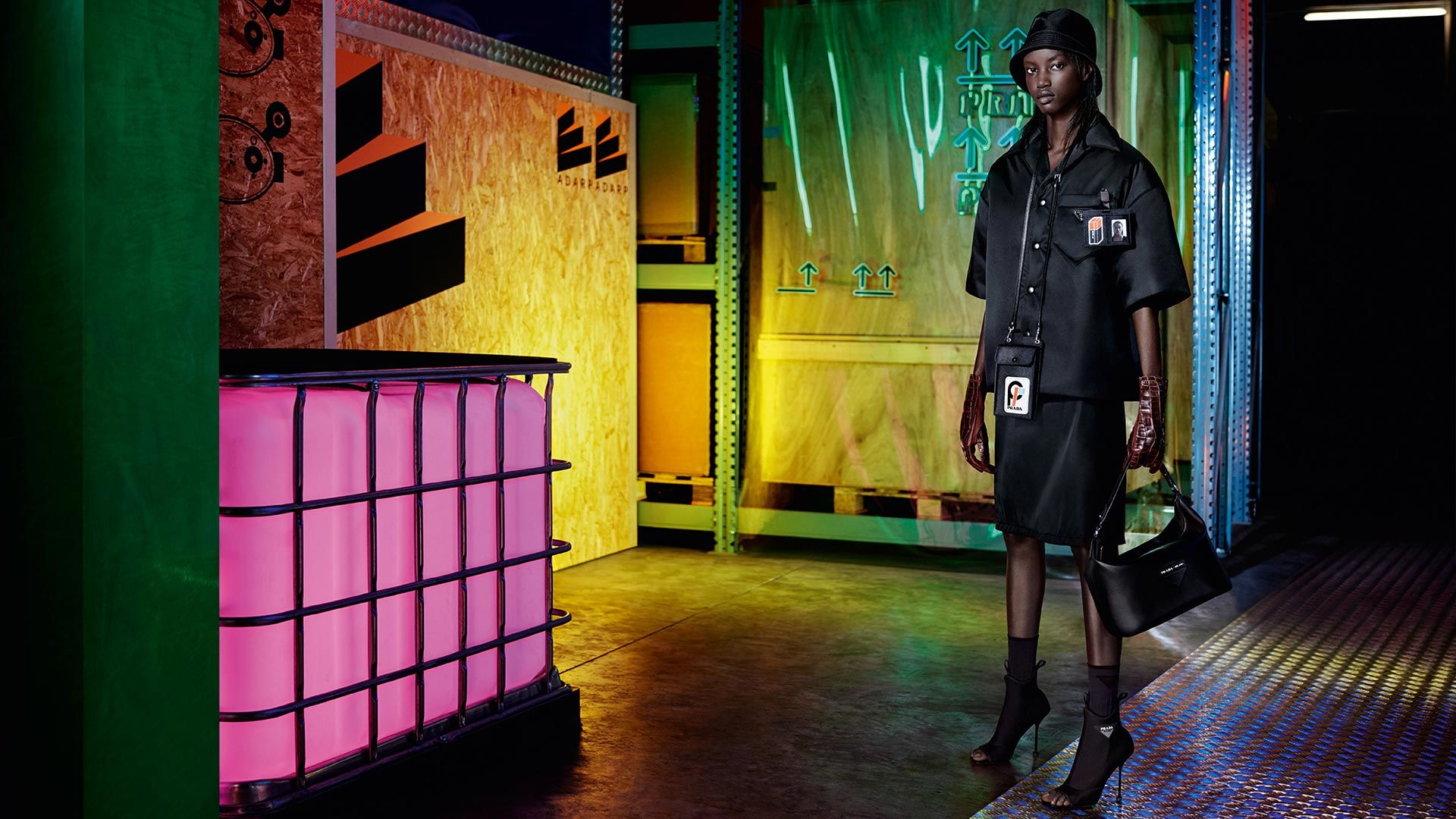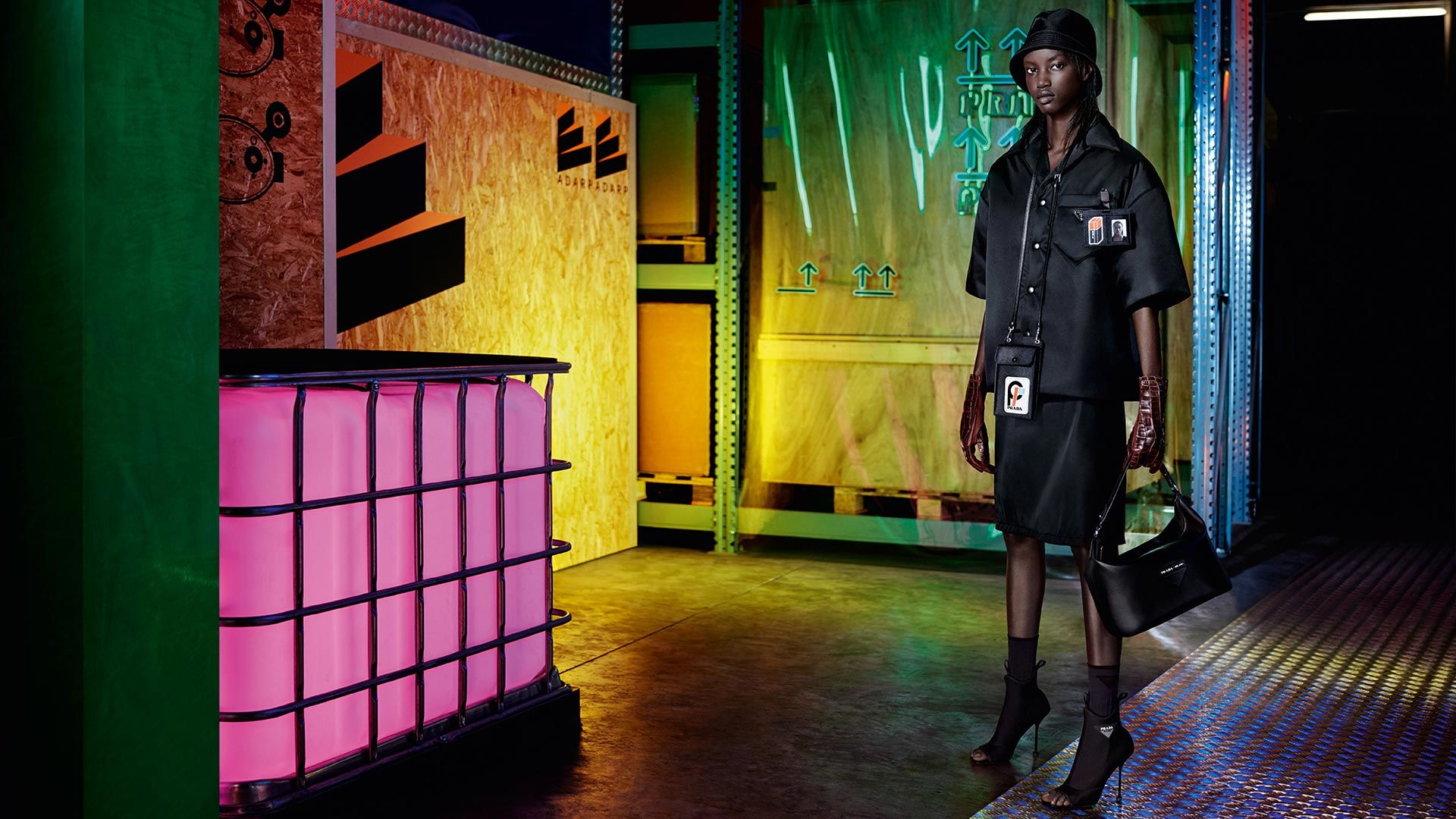 To see a preview of the Prada Pre-Fall 2018 campaign video, be sure to press play on the brand's Instagram post below.
More from the designer.
More Pre-Fall 2018 launches.
All images via Prada
—

Kristine Hope Kowalski