You may have noticed a huge Disney theme coursing through the last several seasons of Coach designs. We're not just talking about the brand's celebrity spokesperson – and former Disney Channel alum – Selena Gomez either. Fashionistas snapped up leather goods dedicated to the iconic Mickey Mouse, while Coach's Pre-Fall 2018 lookbook is dedicated to the darker side of Snow White and the Seven Dwarves.
"I'm a big lover of Disney," Creative Director Stuart Vevers told WWD. "When we did the collection with Mickey, it was so much fun. Every time I think I'm done with my big Disney references, something else pops into my head. It's very personal for me and I enjoy working with Disney."
Now, the brand is creating an entire Minnie Mouse capsule collection, consisting of bags, small leather goods, and some apparel. The launch will include graphic t-shirts, varsity jackets, sweatshirts, hoodies, and a dress, ranging in price from $75 to $1,450. These designs will be available at select Coach retail stores worldwide – and the brand website's special launch page – starting on January 22.
"It's a very focused collection and very limited," Vevers added, explaining that he "played with nostalgic, original graphics" to create the imaginative pieces. "It shows the cool, spirited idea of Minnie," he said of vintage-inspired designs that showcase Minnie skating, surfing, and at the roller derby.
So why is this collaboration happening at this precise moment in time? The Minnie Mouse designs were specifically inspired by the designer dressing Ms. Mouse for her Hollywood Walk of Fame Ceremony on the appropriately-timed National Polka Dot Day.
Of course, there are heaps of polka dots featured in this line as well – though none of us mere mortal humans can pull them off quite like Minnie herself!
To see a preview of the Minnie Mouse-themed Coach Disney collection, check out the gallery below.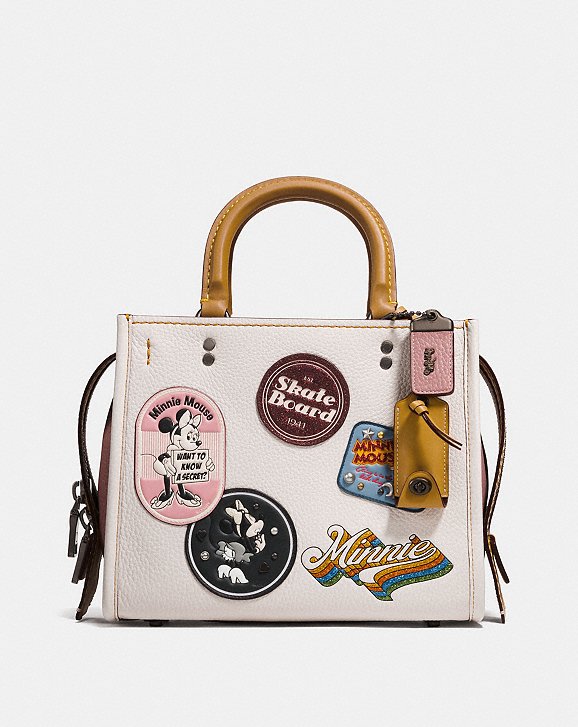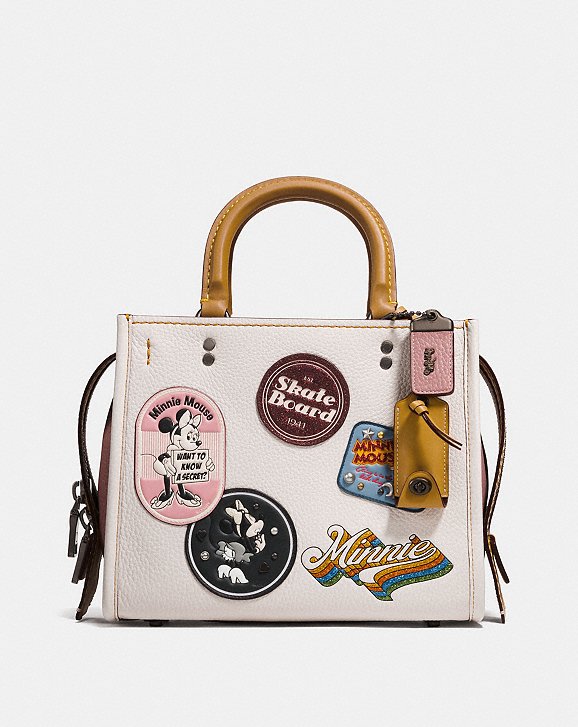 More from the designer.
More from Mickey and Minnie Mouse.
More Disney fashion collaborations.
Images via Coach Disney
—

Kristine Hope Kowalski