This year, Mickey Mouse is celebrating his 90th birthday – and this clearly calls for a major celebration. In honor of the iconic Disney mouse's unbelievable milestone occasion this November, many fashion and beauty brands are stepping up to pay tribute. You can find glam mouse ear handbags, character-printed skincare sets, and more among the industry's latest drops. One of the most stylish birthday commemorative collections around is the new Marc Jacobs Disney line, which consists of four interchangeable fashions honoring Mickey Mouse.
The Short Sleeve Mickey Dress ($295), Mickey Mouse Zip-Up Hoodie ($550), Mickey Mouse Denim Mini Skirt ($350), and Mickey Mouse Denim Jacket ($550) all channel the bold graphic quality of the Disney mascot's red and yellow style. The line is all about oversized silhouettes and fun prints that play on your childhood nostalgia. Splashes of black and white on bleached denim pieces give off trendy graffiti-vibes, making the items street style-ready.
In the full Marc Jacobs lookbook, these standout pieces are styled with the line's popular Snapshot Small Camera Bags, Sport Belt Bags, and giant white plastic sunglasses. We love how the fanny packs add an additional retro touch to these iconic styles, while keeping the looks modern and fresh. Perfect for us kids at heart.
You can shop the entire Marc Jacobs Disney piece range on the brand's website now.
Click through the gallery below to see pieces from the Marc Jacobs Disney Mickey Mouse collection.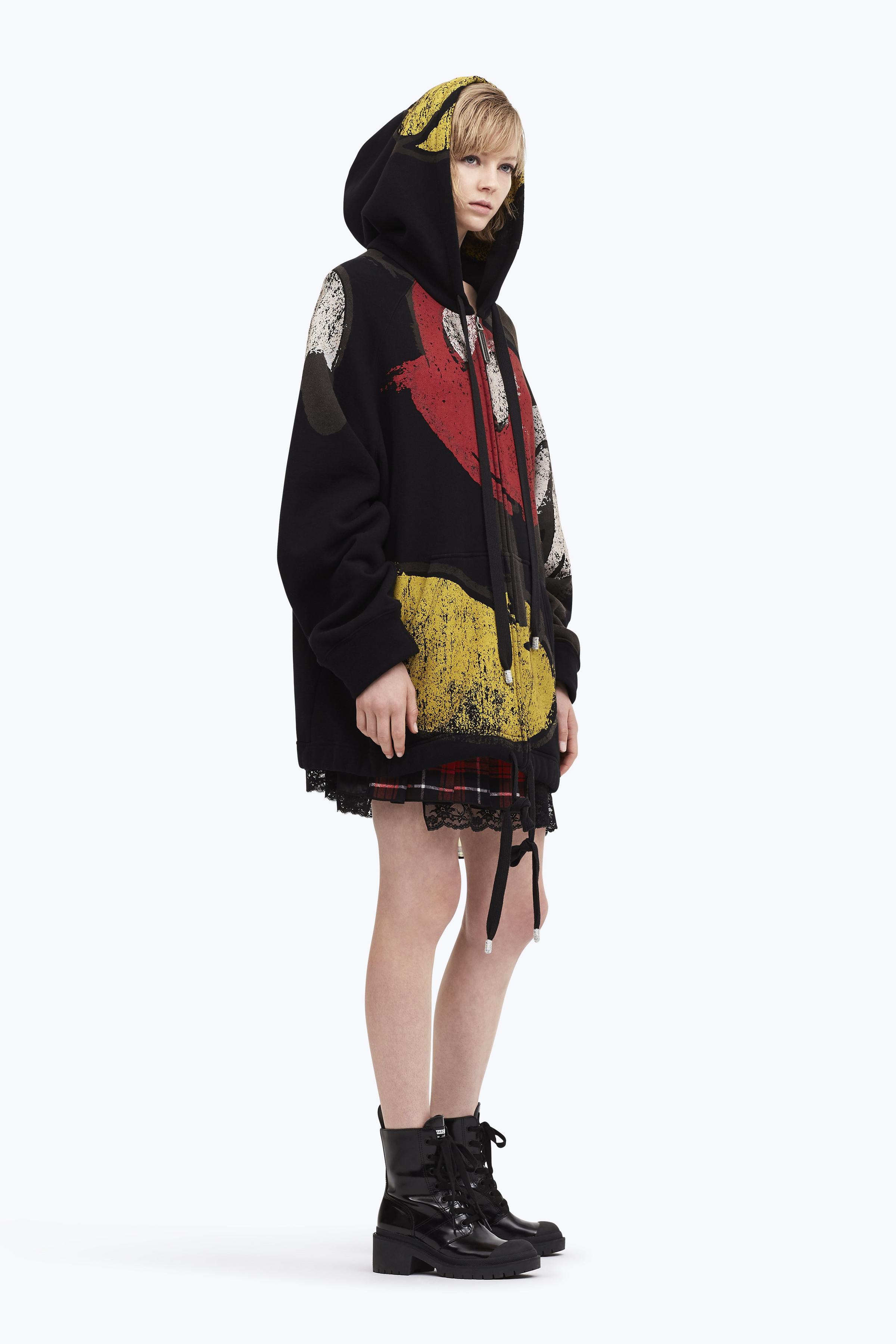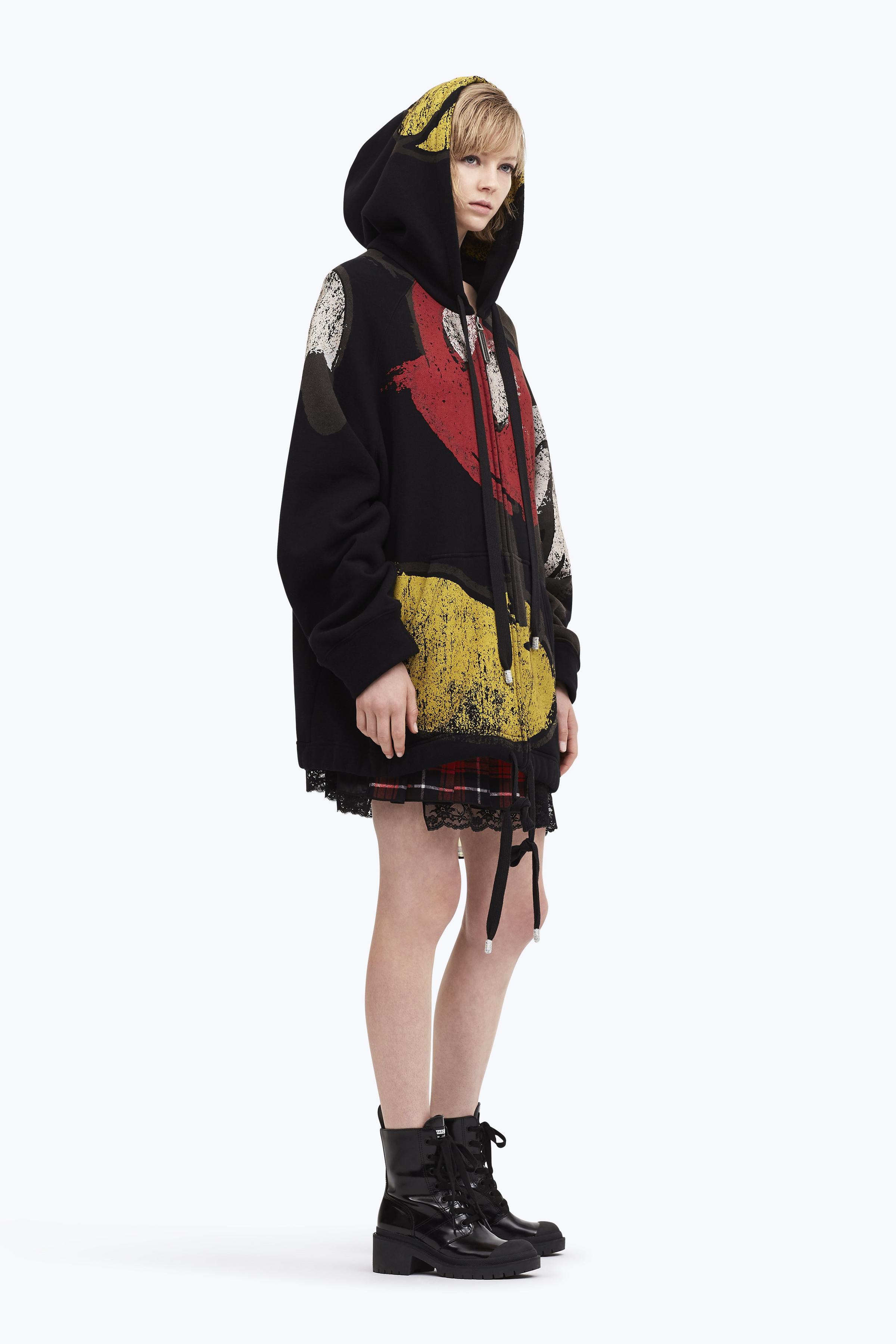 Happy 90th birthday, Mickey Mouse!
More from the Marc Jacobs brand.
More Disney-inspired fashion to check out.
All images via Marc Jacobs
—

Kristine Hope Kowalski