What's more refreshing on a hot, midsummer day than a crisp, cold bottle of classic soda? The Coca-Cola by HEX bag collection captured the experience and transformed it into a brand new accessories range. HEX has developed new backpacks, surf totes, and fanny packs in a retro Coke red and white checker print motif – and each carry-all features a special insulated cooler pocked for keeping your chilled drink at hand.
This line was inspired by HEX's popular shoe bag collaboration with the beverage brand (released earlier this year,) but specially remixed for the summertime.
"After the success of our Coca-Cola by HEX Sneaker Capsule, we wanted to come back with something that really felt like summer," Dan Maravilla, HEX Co-Founder shared in a press release. "The classic Catch A Wave messaging was perfect for a beach-inspired collection that we are really proud of."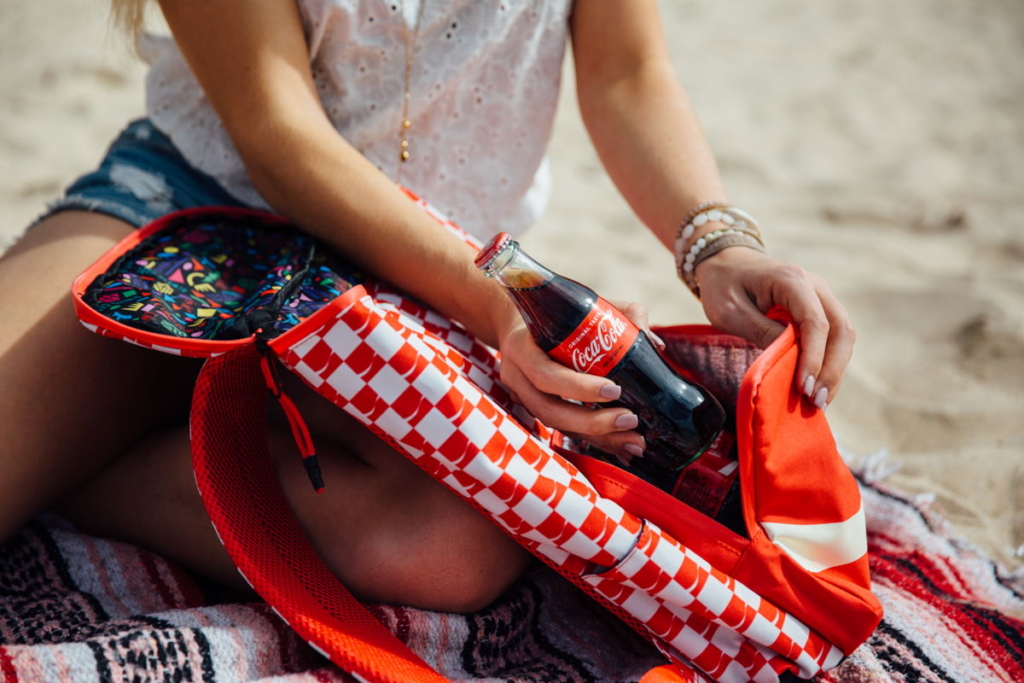 The Surf Tote ($150) is one of the brand's most popular designs, as it features integrated straps for carrying a surfboard, crafted with a water-resistant nylon exterior, plus wet/dry functionality, a front cooler pocket, and sturdy pockets for storing tech devices. The Backpack ($90) is streamlined option featuring internal laptop storage, a sunglasses pocket and a front cooler pocket.
The Waist Pack ($45) is a trending piece with added functionality. It is padded, so you can store cameras or gadgets. But it also has an insulated main compartment that can keep drinks cool. You can wear your bum bag around the waist as a traditional fanny-pack style, or sling it across the body like a street style star at the beach.
Click through the gallery below to see photo of the Coca-Cola by HEX Summer 2018 collection in action.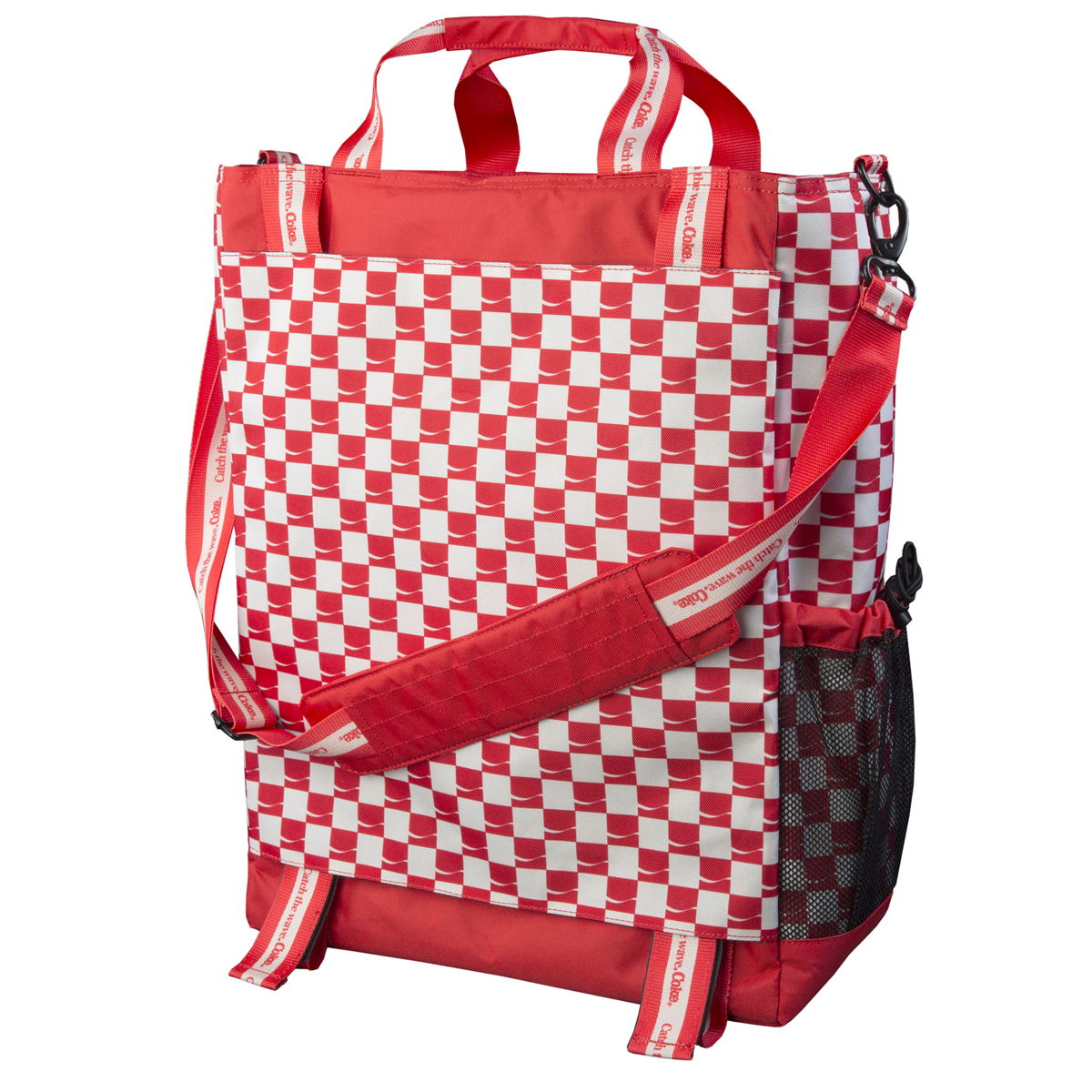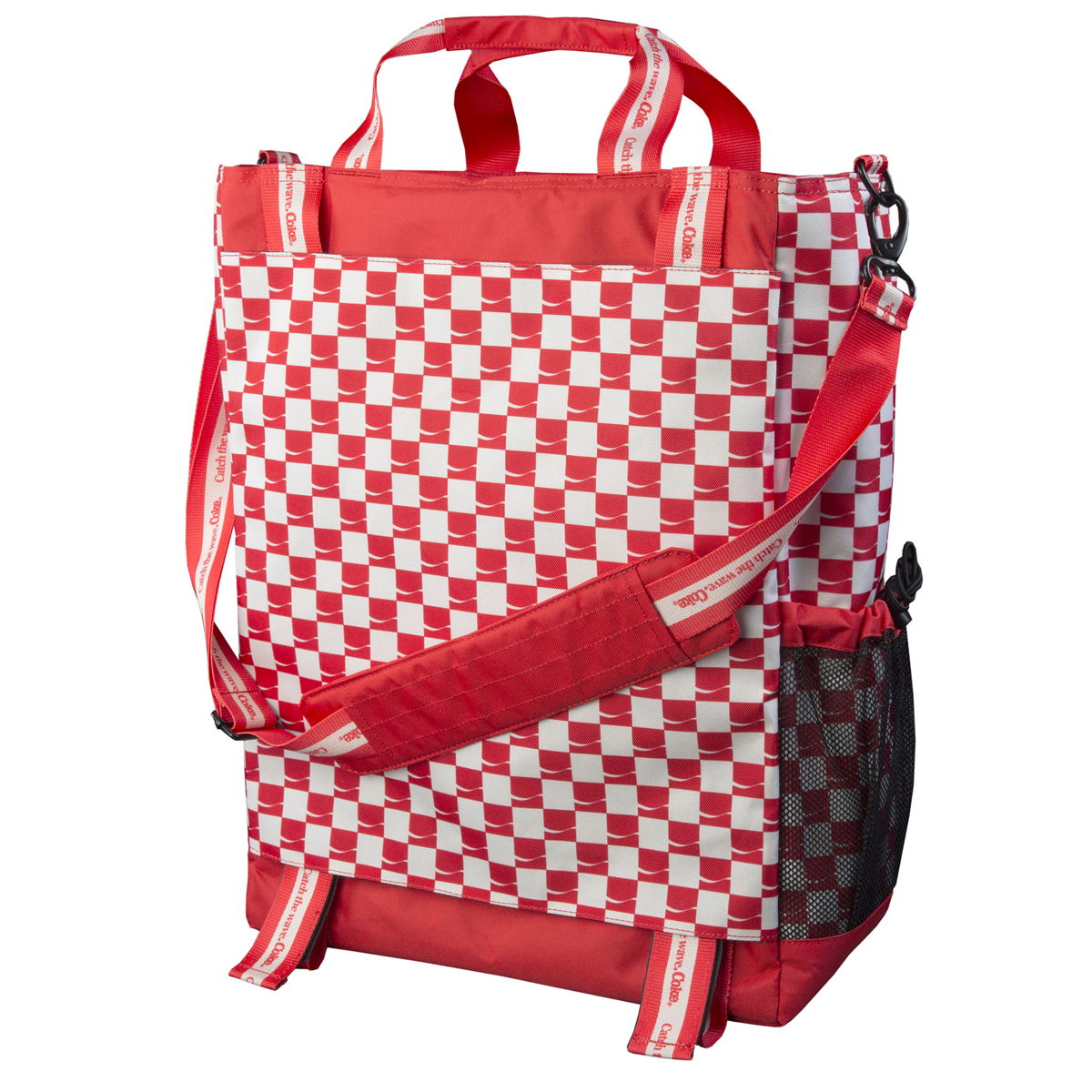 The entire Coca-Cola by HEX Summer Capsule is now available to shop on the brand's website and at select premium retail stores internationally.
More news from the HEX brand.
More trending backpack styles to shop.
All images provided courtesy via HEX
—

Richard Editorial Staff