Don't you hate it when you watch an incredible runway presentation during an event like New York Fashion Week – but then you have to wait about six months before the designs actually start appearing in stores? The only good things about being patient is that you have some time to clean out your closet to make room for new arrivals, or start saving up for your big splurges. Well, Coach is officially making straight-from-the-runway shopping a reality through its new bag: the Coach Dreamer.
Earlier today, Coach presented the brand's Fall 2018 collection at NYFW – and moments after the catwalk event wrapped, their latest handbag design – the Dreamer – became available for sale.
The brand described this style as "an elegant and effortless style inspired by romantics and the endless possibilities of New York City."
"This edition of the Fall 2018 Dreamer is crafted in glovetanned leather and features a three-compartment design, modern hardware and three bag charms," the brand added. The must-have purse of the season is available in two sizes: the standard Dreamer ($495) is a 13″ carry-all, while the smaller Dreamer 21 ($350) is more of a mini cross body style. It can also be found in five autumn-ready colors: black, evergreen, azure, red, and purple.
When singer and brand muse Selena Gomez was working on her last Coach campaign, she was rocking a "We Are All Dreamers" slogan tee behind the scenes while getting ready. We wonder how much of the star's influence – and the political reference behind the word – went into creating this must-have design.
Image Source: Selena Gomez for Coach
Both sizes of the Coach Dreamer bag are now available to shop on the brand's website – but only for a limited time. if you don't scoop up these styles on this go 'round, you will have to wait it out until the official Fall 2018 collection launch later in the year.
To see photos of the new limited edition Coach Dreamer bag, be sure to click through the gallery. Good luck shopping your own before they quickly sell out!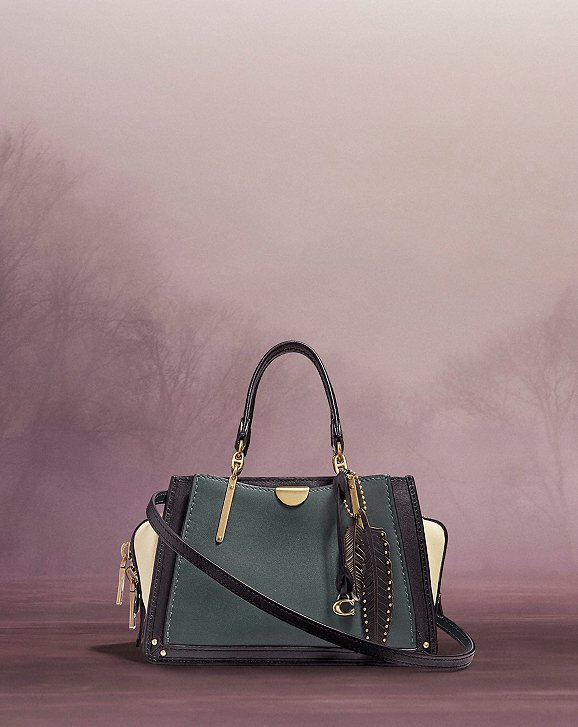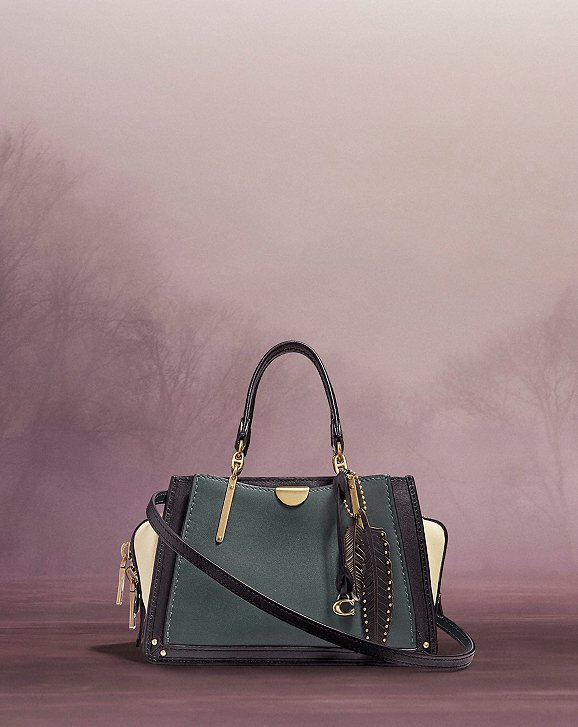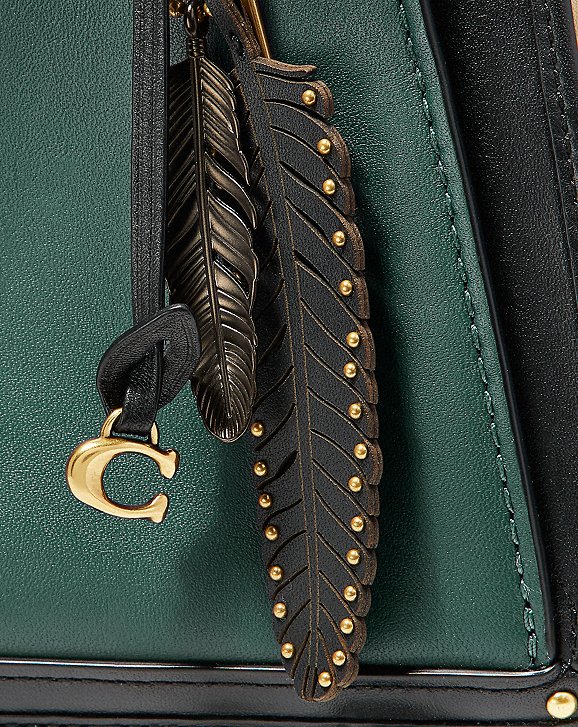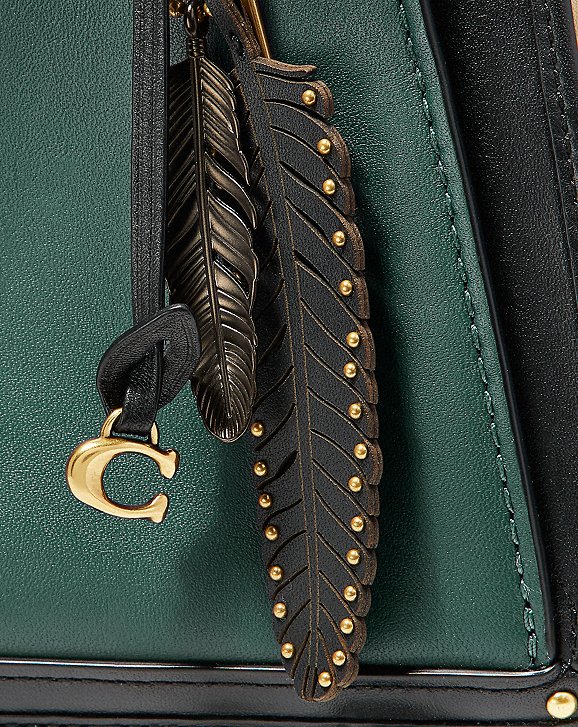 Keep an eye out for more news on the Coach NYFW runway – coming soon to Richard Magazine!
More from the brand.
More New York Fashion Week news.
—

Kristine Hope Kowalski